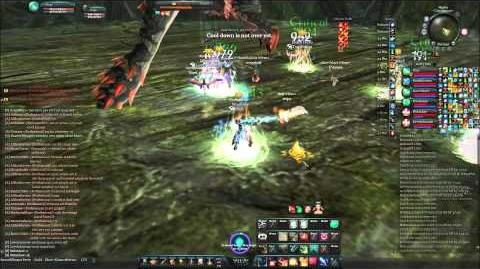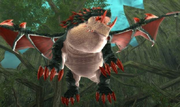 Cauchemar is a dungeon located in Drago (AKA Hestia). There is another dungeon located in the north named Tyriantor and the east called Aquados.
Cauchemar is accessible from an NPC located in Epheso. All buffs, debuffs, and taxes applicable in Traband are also applicable in Drago.
This dungeon has a 1 week cooldown. If a party enters with even one person still on cooldown, the party will enter the dungeon without any boss.
This dungeon consists of a single boss.
Requirements:
Up to 6 members of a single party
Minimum entry level 86
Once a week (Can be reset be memory posion)
Morrventra Thorn
90 Unique Recipes
Crystal Box
Ad blocker interference detected!
Wikia is a free-to-use site that makes money from advertising. We have a modified experience for viewers using ad blockers

Wikia is not accessible if you've made further modifications. Remove the custom ad blocker rule(s) and the page will load as expected.