Lilola Hawn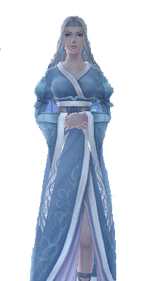 NPC Info

This NPC gives players a 1 hour Blessing and Haste while they are in their nation in the Normal Channel.
These buffs do not work when you are outside of your nation such as while raiding, participating in events on other servers, etc.
She also gives quests that award helpful items to new players.
Quests Given
Edit
Quests Ending
Edit
Ad blocker interference detected!
Wikia is a free-to-use site that makes money from advertising. We have a modified experience for viewers using ad blockers

Wikia is not accessible if you've made further modifications. Remove the custom ad blocker rule(s) and the page will load as expected.