Salesboy Chad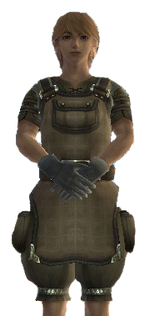 NPC Info

This NPC sells level 1, 8, 16 cloth armor for Clerics and Warlocks.
Quests Given
Edit
Quests Ending
Edit
Prices for Armor:
Edit
Somnium Hat: 1,080 Gold
Somnium Robe: 2,808 Gold
Somnium Gloves: 756 Gold
Somnium Boots: 756 Gold
Vita Hat: 1,944 Gold
Vita Robe: 4,320 Gold
Vita Gloves: 1,512 Gold
Vita Boots: 1,512 Gold
Ventus Hat: 5,184 Gold
Ventus Robe: 12,852 Gold
Ventus Gloves: 3,888 Gold
Ventus Boots: 3,888 Gold
Gavras Cloche: 972 Gold
Gavras Dress: 2,484 Gold
Gavras Gloves: 648 Gold
Gavras Shoes: 648 Gold
Fuente Cloche: 1,728 Gold
Fuente Dress: 3,780 Gold
Fuente Gloves: 1,512 Gold
Fuente Shoes: 1,512 Gold
Sifild Cloche: 4,644 Gold
Sifild Dress: 11,340 Gold
Sifild Gloves: 3,456 Gold
Sifild Shoes: 3,456 Gold
Ad blocker interference detected!
Wikia is a free-to-use site that makes money from advertising. We have a modified experience for viewers using ad blockers

Wikia is not accessible if you've made further modifications. Remove the custom ad blocker rule(s) and the page will load as expected.